Order your personal Bergerac-T-Shirt, Basecap, and so on here. Please have a look.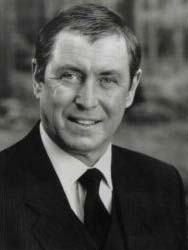 "Bergerac" was produced from 1981-1991 from the BBC and was first aired in GB in 1981.

Scene and location was the British channel island Jersey at the Gulf of St. Malo. John Nettles is Detective Sergeant Jim Bergerac - employed from the "department of tourism", which is a part of the police station which is responsible for the island's tourists. Bergerac was married with Debbie (daughter of Charlie Hungerford), and together with her he has a daughter - Kim Bergerac. Jim Bergerac was a policeman who rubbed his nose into the lifes and affairs of the high society Jerseys. He lived for his job and his car.

(Triumph Roadster 1800, year of manufacture: 1946-1948, 1776 cm3, maximum speed: 135 km/h (about 90 miles/h), 4.22 m long, 2160 lb)

This had a serious impact on his relationship to numerous women. His unordinary investigation strategies and his frequently successes made him to one of the most popular TV-policemen in GB, Finland,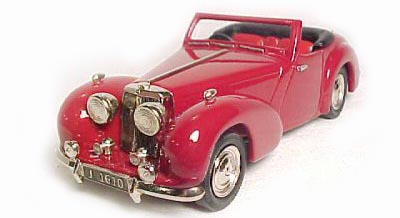 The Netherlands, Norway and many more countries - last, but not least, in the former GDR as well.

Within 10 years, Bergerac had numerous girl friends, e.g. Francine Leland, a French woman (in the first season), Marianne Bellshade, Danielle Aubry, and Susan Young. On of his most intensive relationships was the one with Philippa Vale (Liza Goddard), called "The Ice Maiden". The hardest and most depressing moments of Bergerac's life were when Susan Young, who had been his girlfriend for many years, was murdered. Anyway, Bergerac was able to solve even the most difficult cases with the help of his ex father-in-law and his friend Charlie Hungerford (Terence Alexander), who often knew more than he should have known.

Additional characters were Barney Crozier (Jim's boss- played by Sean Arnold), Luise Jameson who played Bergerac's girl friend Susan Young, Therese Liotard as Danielle Aubry, and Deborah Grant as Jim's wife Debbie Bergerac.

Buy now: Bergerac - Season 1
, Bergerac - Season 2
or Bergerac - Season 3
.