The journal "IVS unsyncbar", 3/2010 from August, 2010 wrote, that Michael Telloke died on 06 May 2010. He was the german voice of Det. Sgt. Jim Bergerac. Here you can hear his unforgotten voice: example 1 and example 2.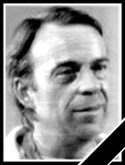 ---
Terence Alexander - best known for his role as Charlie Hungerford - is dead. He was born in Islington, London, England in 11 March 1923 and died on 28 May 2009. Thank you David Wakefield for your information in our guestbook.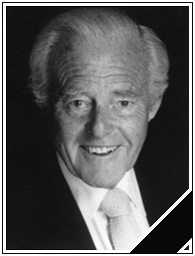 ---
now available: desktop-wallpaper can be downloaded: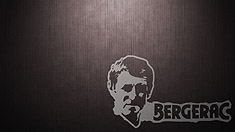 download bergerac_1280_x_960.jpg (4:3)
download bergerac_1920_x_1080.jpg (HD)
The series was aired from 1981-1991 with a huge success in Great Britain, and had become popular in Germany, and especially in the former GDR, under the name of "Jim Bergerac ermittelt" (Jim Bergerac investigates). In the recent years, some of the episodes have been repeated, but unfortunately only on very unpleasant times and on less-known TV channels. On this webpage, I have tried to collect and distribute some pictures and numerous facts of my favorite TV series. Nevertheless, I hope to receive some help from other fans as well and would be therefore very thankful if you send me pictures, audio data or written texts. I appreciate every single contribution and will try to incorporate them on this page.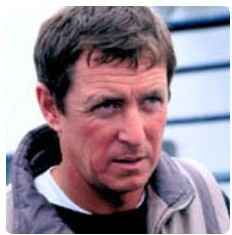 NEWS
---
Sunday, June 07, 2015

new desktop - wallpapers available
---
Thursday, March 10, 2011

In the year 2010 John Nettles was appointed Officer of the Order of the British Empire (OBE).
---
Friday, August 06, 2010

New photographs on the picture-page. Thanks to Iain.
---
Thursday, July 15, 2010

The travelogue is now completly avaiable in english language. Thanks a lot to Sandra Kath for the great work.
---
Sunday, December 13, 2009

Completion of the actors-list.
---
Tuesday, April 07, 2009

We added the picture-pool at the homepage - it grows and grows.
---
Tuesday, August 10, 2008

We finished our extract about our trip to jersey. We hope you will enjoy this travalogue.
---
Friday, June 13, 2008

Tomorrow we will start our one-week-visit in Jersey. Our accomodation, booked in February 2008 was canceled by the hirer - it was the youth hostel "Haut de la Garenne" Jersey (YHA) (show in Google-Earth / KMZ-file) - in the series "Bergerac" the police-headquarter. Now we heard that bad things happend in these building - you can find it here. We are shocked.
---
Thursday,August 23, 2007

The Series 4 of "Bergerac" on DVD was released on April 02, 2007. Series 5 on DVD will be released on Sept. 03, 2007.
---
Monday, January 29, 2007

Re-running of "Bergerac" early Saturday mornings, about 7.00 on Irish television (RTE1). Thanks to Mr. Wilson for information.
---
Monday, November 20, 2006

The Bergerac-Fanpage is now avaiable in english - language. Thanks to Sandra Sch. for translation.
---
Wednesday, June 21, 2006

Since today the guestbook has been opened for free entry. Due to spam we were forced to go to a different supplier. Old entries can be viewed here.
---
Wednesday, June 14, 2006

Since the beginning of May, the first season (10 episodes) of "Bergerac" (Det. Sgt. Jim Begerac) can be purchased on DVD as the English original version. The DVD set, consisting of three DVDs, can be ordered on http://www.amazon.de.
---
Tuesday, June 13, 2006

Since the beginning of June, John Nettles, playing Inspector Barnaby, can be watched every Sunday at 10 p.m. Sideswipes at his past as Sergeant Jim Bergerac can be found too.
---
Wednesday, February 15, 2006

The webpage changes to a new domain: www.jim-bergerac.de
---
Sunday, September 11, 2005

The linkpage urgently needed an update. This has been done today.
---
Friday, July 9, 2004

Today the current weather of Jersey was added, and some works on the links were done as well. Does anyone have, by chance, video-recordings of some Bergerac-episodes? Please leave a short notice in the guestbook. By the way, the TV-set does not display any advertising on the left side. After everything is loaded, a small piece of some material of the series' impression can be watched. Have fun!
---
Tuesday, October 8, 2002

Links were repaired and other small things too.
---
Tuesday, October 30, 2001

Unfortunately has the webpage been down for several weeks since NBCI had blocked the web space without any forewarning and consequently, all data is deleted. I really do hope that breakdowns like these will not happen again in the nearer future.
---
Saturday, November 18, 2001

This news-list was made. I try to get some screenshots - let's see if it works.
---
Friday, November 17, 2001

The first guestbook entry in English. Today I dealt with all the graphics and tried to compress data to a minimum in order to shorten loading.
---